Hispi cabbage recipes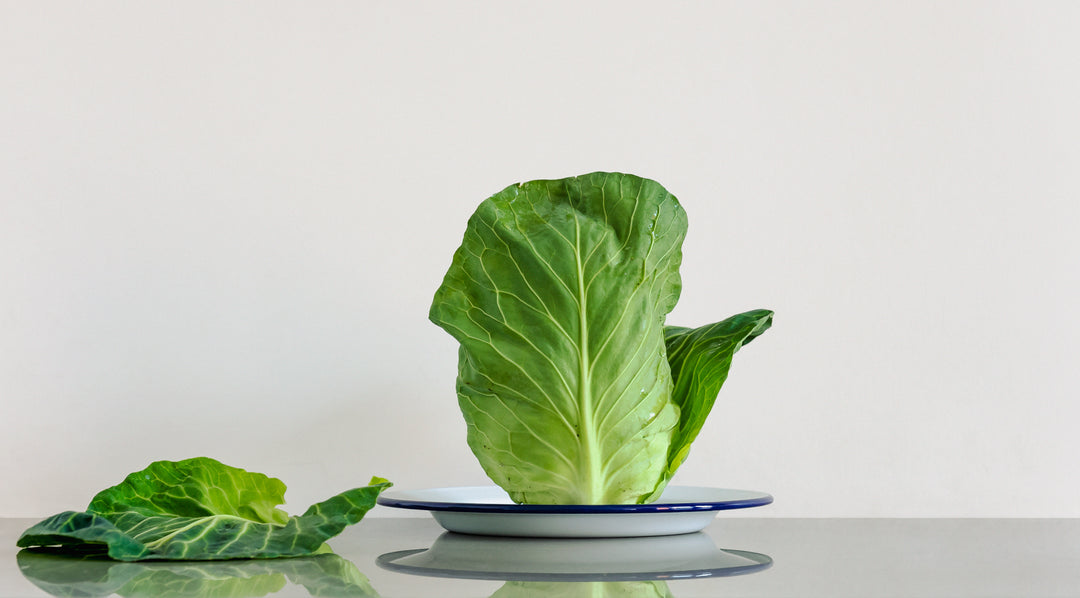 Hispi cabbage has many labels, it's scientific name is Brassica Oleracea but it is most often found labelled descriptively with names such as conehead cabbage, pointed, hearted or sweetheart cabbage. At Falcon we like to call it Hispi cabbage…
It comes to maturity much faster than other cabbages and can be sown all year round. You'll recognize it at your local grocer or supermarket through its pointy cone-like shape and sweetly leafy green appearance. One cabbage is the perfect size for serving a hungry couple or a family of four, meaning there's no waste. A tip for purchasing is to be sure to look for the bright and crisp looking leaves and avoid anything discolouring, wilting or with holes.
We love Hispi at Falcon because it's a quick, colourful and flavoursome addition to so many meals. It takes no time at all to cook and is ideally kept tender, not boiled… it loves butter and olive oil. It also loves to be fermented…

We're pleased to share a couple of delicious recipes for this architype ingredient, including a Butter Charred Hispi Cabbage and an Easy Hispi Cabbage Kimchi.
Butter Charred Hispi Cabbage with Crab and Lemon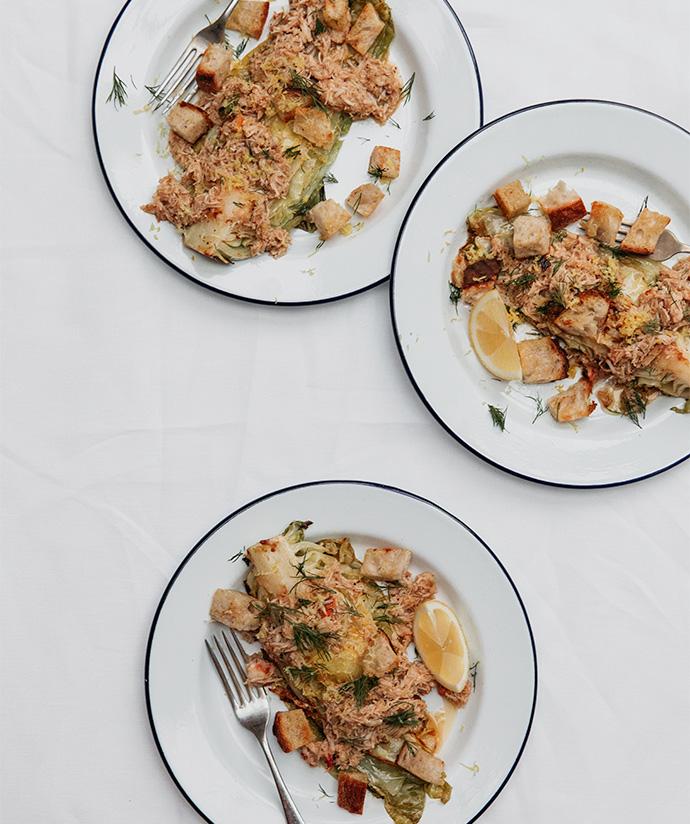 Ingredients
3 tbsp olive oil
2 slices of good quality bread cut into rough cubes
1 hispi cabbage, quartered lengthways
200g butter
1/2 lemon, zest and juice
200g white crab meat
Handful dill
Sea salt flakes
Method
Heat a large fry pan with the olive oil over medium heat. Add the bread, and generous sprinkle of sea salt, and cook for 6 – 10 minutes or until golden brown and crisp. Tip the bread out onto paper towel and return the pan to the heat.
Turn the heat up high and add the butter to the pan. Place the cabbage quarters side down in the pan and allow to sit for a good 5 minutes or until charred. Turn and repeat until all sides are charred, basting continually to keep butter flavour moving over all the cabbage. When the cabbages are done, finish with a generous spritz of lemon juice (the pan will spit), then take the cabbages out of the pan.
Off the heat, toss the crab meat through the butter juices and top with lemon zest and dill. Serve on top of the cabbages with the croutons and extra lemon wedges.
Photo credit: Holly Wulff Petersen
Easy Hispi Cabbage Kimchi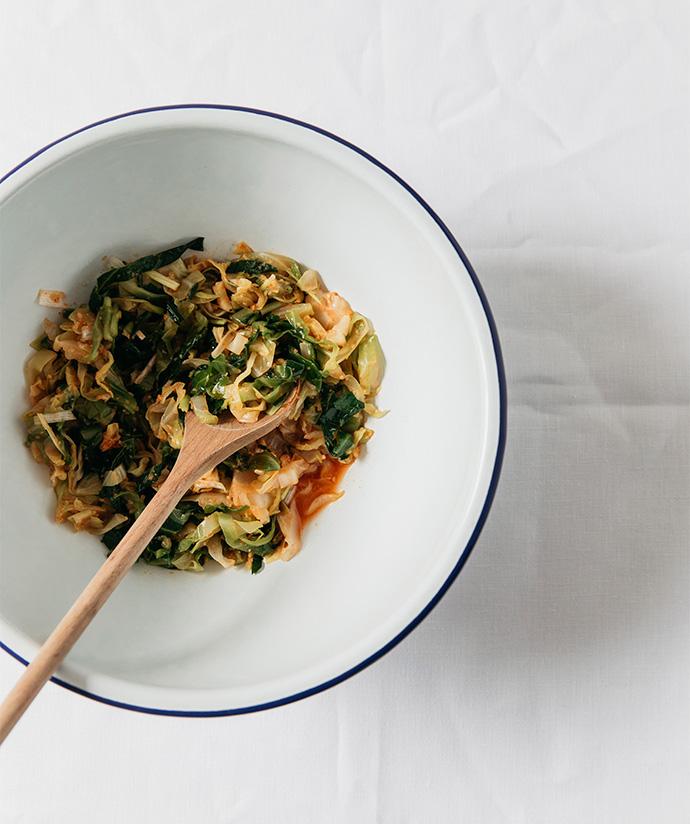 Ingredients
1 Hipsi cabbage, cut into 4cm strips 25g salt
4 garlic cloves
2cm piece of ginger
2 tbsp fish sauce
1 1/2 tbsp gochujang paste
1 tbsp caster sugar
2 tbsp rice wine vinegar
4 spring onions, cut diagonally into 1.5cm slices
Method
Place the cabbage in a large bowl, sprinkle over the salt, and pour over enough hot water to cover all the leaves. Set aside for 1 hour to wilt.
Meanwhile, in a food processor, combine the garlic, ginger, fish sauce, goghujang, sugar and vinegar. Blitz to combine and chop the kimchi mixture.
Tip the cabbage into a colander and rinse and dry thoroughly. Add to a large bowl with the spring onions and thoroughly toss through the kimchi mixture.
Either serve straight away, or store in a sterilised jar at room temperature to ferment over 2 days, then in the fridge for up to 1 month.
Photo credit: Holly Wulff Petersen